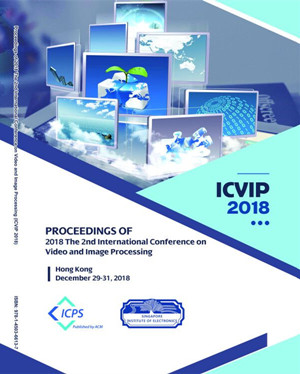 ICVIP 2018 Proceedings (ISBN: 978-1-4503-6613-7) are included in ACM Digital Library and indexed by Ei Compendex and Scopus already.

On December 29, the three-day ICVIP 2018 were opened at Kowloonbay International Trade & Exhibition Centre, Hong Kong as the special session of ICIT 2018. The conference was sponsored by International Association of Computer Science & Information Technology and technically assisted by many universities around the world.

About 130 guests and delegates from 21 countries and regions including China, India, Japan, Germany, Oman, Pakistan, Poland, United Arab Emirates, Malaysia, Philippines, Singapore, Sri Lanka, South Korea, Saudi Arabia, Peru, Switzerland, Taiwan, Thailand, United States, Australia and Hong Kong attended the conference.